Can you see through it? A smartphone that can take infrared photos without modifications [IIIF150 Air1 Pro]
IIIF150 Smartphone with night vision camera Air1 Pro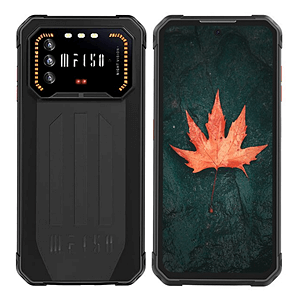 Main Specifications
| | |
| --- | --- |
| model number | IIIF150 Air1 Pro |
| Weight | 272g |
| Size | 81.6(W) x 171.0(L) x 11.4(H)mm |
| Pixels | 48 megapixels(Main Camera) |
| OS | Android 12 |
It is characterized by ruggedness, such as IP68 & IP69 water & dust resistance and shock resistance, but the most important feature of the product is that it is waterproof and dustproof, The most important feature is the night vision camera, a 20MP IR night vision camera that allows you to take pictures in the dark.
See below and others for experiments on transmission.

See Amazon for more information on this product.
(International shipping available)

It can also be used in combination with an IR filter to see through bright areas.
For more information on modifications using night vision cameras, see the following articles.

Speaking of smartphones that can see through, the OnePlus 8 Prohas become a hot topic.
If you use the function that is only installed in the top model OnePlus 8 "Pro", you can use the color filter effect of the Photochrom filter, and it is transparent with the principle of an infrared camera.
This should no longer work due to changes made by the manufacturer.
It might be a good idea to get the IIIF150 Air1 Pro while it's still available.
---